Steven Levy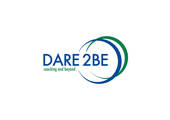 Welcome to DARE 2BE 's page
SO WHO AM I?
Steven Levy
WHAT DO I LOVE TO DO?
I DARE PEOPLE TO BE!!!
WHO DO I DO IT FOR?
Anyone who has the courage to embark on this fascinating Journey
HOW DO THEY CHANGE OR TRANSFORM AS A RESULT OF WHAT I OFFER THEM?
They become more fulfilled people who can be their authentic selves and contribute to the rest of society by having the courage and confidence to share who they are with others and thereby allowing them to experience the same.
HOW DO I DO THIS?
There are 2 important days in our lives – (1) The day we were born and (2) The day we discovered WHY. If you have not found your WHY - I facilitate a coaching process through which individuals, groups or businesses can find and develop their WHY and move from where they are to where they want to BE when they find themselves "stuck"
WHY DO I DO THIS
It is through my own life's Journey, where at the young age of 54 I decided to DARE2BE – ME. My coaching Journey has allowed me to DARE2BE. Discovering and understanding that, to fail does not make you a failure, to err does not make YOU a mistake, to fall is okay, failing to get back up is not.
"SOMETIMES THE BRAVEST AND MOST IMPORTANT THING YOU CAN DO IS JUST SHOW UP"
I would like to encourage everyone reading this introduction to
JUST DARE TO BE
Contact me for an initial free consultation to start the process!
Back to Listing
Back Home